Unique Banaras tour package is a collection of unique places in Varanasi. There are several things which are not possible to find elsewhere on the planet we live. We have identified a few unique places and are offering their visits in a tour package.
Akhadas : Akha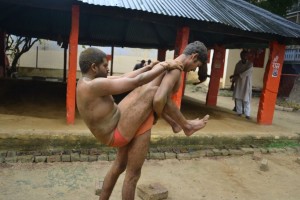 das are a place to practice physical exercise what is called gym in the western world but Akhadas of Banaras are nowhere close to the concept of gyms. Akhadas are a religious place for practicing physical exercises. Watching people practicing exercise with really unique and old tools, practicing wrestling, rituals are always a fun experience.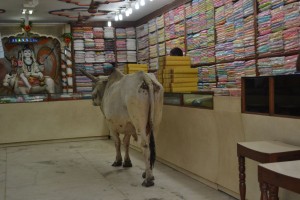 The Bull Shop: Banaras is the city of Lord Shiva and bulls are considered to be His vehicle. There are bulls everywhere in the city, wandering around, blocking the traffic and enjoying themselves. The Bulls are highly respected by locals because of their connection with the Lord Shiva. This particular shop is a really good place to understand the importance of bulls in Varanasi as they host a bull all the time in their shop. Shopping with Bulls, not unique?
Road Side Dental Clinic: What does a docto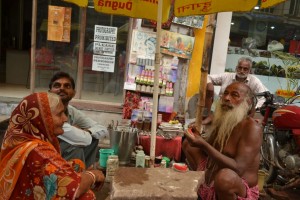 r mean to you? The person who has spent so many year studying medicine at a college? If this the only definition of a doctor for you then you might be wrong. There is a road side dental clinic where doctor, who is known as Baba ji, amongst locals is seen doing his business everyday. Lets explore this unique dental clinic from Unique Banaras.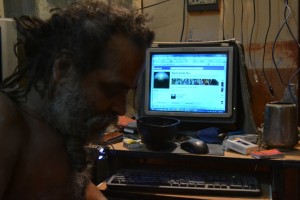 Meeting with Facebook Baba: Banaras is the place of Sadhus, Aghoris, Naga Babas, Sanyasis… when people think about them they think about people who spend all of their time meditating, chanting, repeating mantras… but have you ever thought of a Baba who spends at least 14 hours a day on Internet chatting with his friends from all over the world and teaching them about Hindu religion? If not then lets meet with Lali Baba who is popular as Facebook Baba, has a website and speaks English as well. Lali Baba loves talking about how he is smarter than other Sadhus by having adopted technology to enlighten himself.
Kashi Labh Mukti Bhawan : Banaras is most probably the only place on th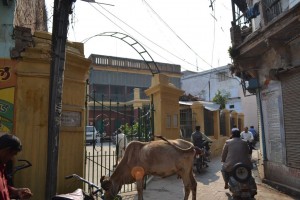 e planet where thousands of people move every year to die. Kashi Labh Mukti Bhawan in Banaras is one the ashrams which houses such people wanting to die in order to get salvation. Kashi Labh Mukti Bhawan is a really unique place because they allow only 15 days of stay to anyone wanting to stay in the ashram. If they die, its okay otherwise they are asked to leave the ashram. Lets explore the idea behind dying in Varanasi by visiting this unique place.
Saint Ravidas Temple : Banaras is the birth place of Sant Ravidas, the Sai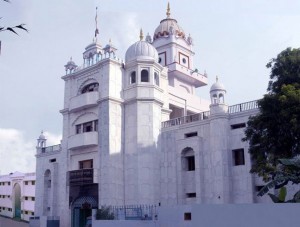 nt who is known for being the first one who raised his voice against the idea of unaccountability and discrimination on the basis of caste. The real casteism is completely different than what is practiced nowadays in India. Let's visit the temple, the birth place of Saint Ravidas, and talk about the reality of caste system. 
Aghor Ashram :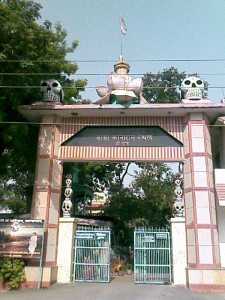 Aghoris have always been a mysterious society and there are so many rumors about Aghor society and Aghoris like they eat human body flesh, use alcohol during the rituals, have sex with dead bodies… which are not true at all. Banaras, being the birth place of Aghora, is always the best place to learn about Aghor and Aghor philosophy. A visit to the Ashram and conversation with real people is always an unforgettable experience and a rare opportunity to learn more about Aghor.

Unique Banaras is a half day (four hour) tour. Best time to start the tour is 8am.
Cost of the tour- Rs. 2500 for one person + 2000 for second person + 1500 extra per extra person